Zee Playoffs - The Semis
Here's the Yahoo semifinals playoff bracket: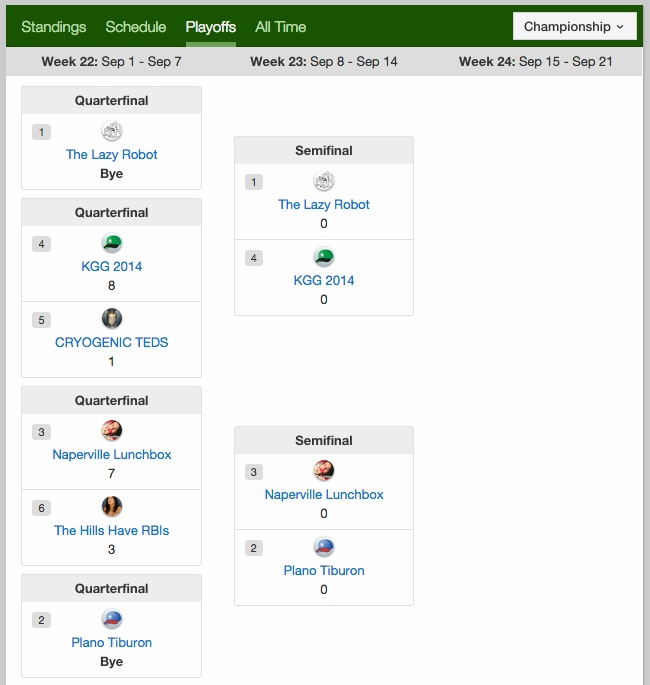 It's the BIG dogs versus the old dogs in the semis. The top seeds, Lazy Robot and Plano, come off their bye weeks to challenge perennial contenders Naperville and KGG. Game on!
#4 KGG 2014 @ #1 The Lazy Robot

#3 Naperville Lunchbox @ #2 Plano Tiburon
The Lazy Robot 6, KGG 2
In the semis, the league's top team flexed their muscles. Let's go to the videotape...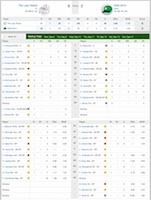 The KGG put in strong bopping and pitching performances, but the Lazy Robot would not be denied. The Robot boppers we led by JD Martinez with 3 dinger. Robot Ace King Felix registered 16 K in two starts.
Naperville Lunchbox 9, Plano Tiburon 1
Naperville rolls #2 Plano on the way to the finals. Lunchbox. Boxscore.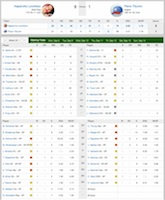 A strong Saturday pulled Plano into view of Naperville on many categories. But a bloody Sunday took Naperville home to a convincing victory. Naperville's 10 dinger attack was led by Rory Calhoun who led the Lunchbox in every offensive category.
Congrats to Plano and KGG on great season and playoff runs. On to the Championship round!
Holy mackerel... it's zee playoffs!
thanks... yow, bill