Rules and Settings
We've never played for $$$, just for pride and the MIGHTY LP3 trophy. I like that, and it's worked out great.
We've used these Yahoo league settings for years:
Head - We play head-to-head, not roto. It's way more fun competing each week.
Roster - The roster for each team has 20 players. So, do the math, our draft is 20 rounds.
Lineup - Each team's lineup has 14 players: 9 boppers (C, 1B, 2B, 3B, SS, OF, OF, OF, DH) and 5 pitchers (SP, SP, RP, RP, P).
Categories - We use 10 cats for scoring: 5 bopping (run, homer, rbi, sb,and tb) and 5 pitching (win, save, k, era, and whip)
We do a regular draft, no snaking. I have no idea where the idea of a snake draft came into being for fantasy leagues. It seems silly. No professional leagues do a snake draft. A straight draft makes it tougher on a champion or playoff team to repeat, which is a good thing. Since we switched a few years back, the straight draft has worked out great.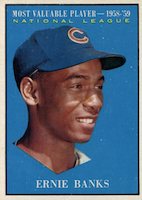 As for the rest, we follow the Yahoo rules pretty much... except for a few weebles. It's mostly nitpick-y stuff related to trades and the playoffs and such. Here are the official (guffaw) aux rules for the league.
thanks... yow, bill