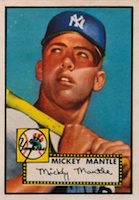 All-LP3 Team
Monday Sep 2, 2013
The All-LP3 team is the best player at each position based on Yahoo rank as of today, the end of the fantasy regular season.
Go!


2013 LP3 All-Star Team
Pos
Player
Yahoo Rank
Team
C
W Rosario (col)
78
KGG
1B
P Goldschmidt (ari)
5
KGG
2B
Robbie Cano (nyy)
15
The Hills
3B
Miggy (det)
1
Aperture Mantis Men
SS
J Segura (mil)
24
KGG
OF
Chris Davis (bal)
2
Flying Penguin
OF
M Trout (laa)
4
KGG
OF
Adam Jones (bal)
7
CRYOTED
DH
A McCutcheon (pit)
8
Flying Penguin
SP
C Kershaw (lad)
3
Plano Tiburon
SP
Max Scherzer (det)
6
KGG
RP
C Kimbrel (atl)
18
CRYOTED
RP
K Jansen (lad)
35
CRYOTED
P
M Harvey (nym)
9
Vatican City Poap


Rack em up... the LetsPlay3 2013 MVP is:
Miggy Cabrera of the Aperture Mantis Men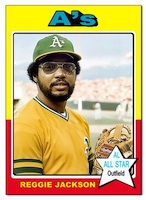 The Best of 2013
The KGG dominated the 2013 regular season and our All-LP3 team. 5 KGG players made the 14 player All-LP3 team. I don't think this has ever been done before.
The CRYOTED was runner-up in player count at 3 All-LP3 stars. The CRYOTED sported both All-LP3 closers. Kenley Jansen was selected in the 18th round, one pick before Mr. Irrelevant.
During the season, All-LP3 OF Adam Jones was traded for All-LP3 Pitcher Matt Harvey.
Here are some honorable mentions:
OF - J Ellsbury #10, Brook Bomber
3B - A beltre #11, KGG
3B - Edwin Encarnacion #12, The Hills
OF - CarGo #14, Danks for Nothin
SP - Yu Darvish #13, Killer Maltese
peace... yow, bill