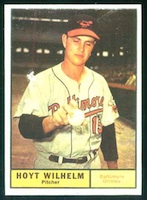 Playoffs - Round 1
Monday Sep 2, 2013
Knuckleballers!
#1 KGG and #2 Naperville Critter have the round 1 bye week.
The first round featured two similar games. In each contest, the underdog (lower-seeded) team won. Each final score was 5-4, with a tie in the runs scored category. The final MLB game of the week, Sunday Night Baseball, decided each playoff match.
#5 Killer Maltese 5, #4 The Hills Have RBI 4
#6 Flying Penguin 5, #3 Vatican City Poap 4
Read on!


Killer Maltese 5, The Hills Have RBI 4
In this round one playoff matchup, The Hills pounded the ball for 16 dinger, 48 rbi, and 119 total bases. Alas, Killer Maltese won 4 pitching categories to move on to the 2nd round.
Both teams tensely followed the Sunday Night game for resolution of their contest. Two Jay Bruce home runes pulled The Hills even with the Killer Maltese in run scored at 37. One more Bruce run would mean a Hills comeback victory. But it wasn't meant to be... Bruce scoring ended there, along with The Hills' playoff hopes.
The Killer Maltese will face #2 Naperville Critter in the semifinals.
QOTD
"15 homers this week, sigh"
- The Hills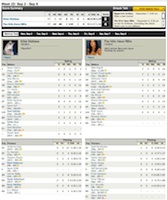 Flying Penguin 5, Vatican City Poap 4
The game featured two completely different teams. The favorite was the wily, playoff-tested veteran: The Poap. The underdog was a newbie, rook: Flying Penguin.
Both teams struggled this week, and the contest came down to Sunday Night Baseball. Poap superstar Hanley's home run tied the runs scored category at 30 apiece, but the Poap would score no more.
The future for the Penguin is cloudy at best. The rookie Flying Penguin squad now face the duaunting, top-seeded KGG in the second round.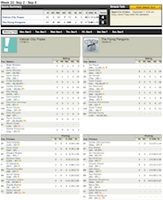 Congrats to all 4 teams on an exciting, action-packed round 1.
On to round 2...