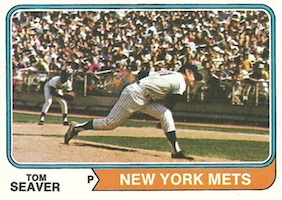 Playoffs - Semifinals
Monday Sep 9, 2013
Fastball, strikeout pitchers!



The round 2 battles were closer than their final scores indicate, but the results were dominated by the favorites:
#1 KGG 7, #5 Flying Penguin 3

#2 Naperville Critter 7, #6 Killer Maltese 3
Details below!
KGG 7, Flying Penguin 3
The KGG continued a season of dominance by beating the rookie Penguin with a strong Sunday. The contest was tied on Saturday, when KGG superstars Mad Max Scherzer (12 K) and Paul Goldschmidt (1 homer, 5 rbi) flexed their muscles and led the team to victory.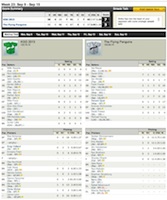 Naperville Critter 7, Killer Maltese 3
From Monday through Sunday, the Critter bludgeoned the ball in the semifinals. The team's bopper tallies for the week were other-worldly: 41 run, 15 homer, 38 rbi, and 124 TB.
But upstart Killer Maltese kept the contest close with superior pitching. Alas, a Sunday SP gambit did not payoff for the Little Dog, and the Critter advanced to the championship round.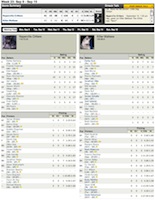 Congrats to the Killer Maltese and the Flying Penguin on great seasons in 2013!
On to the LP3 2013 Championship round: #1 KGG versus #2 Critter
Epic.