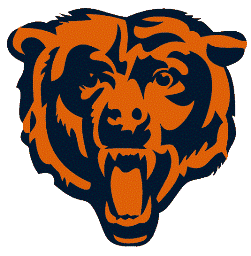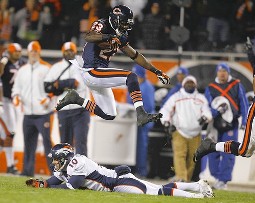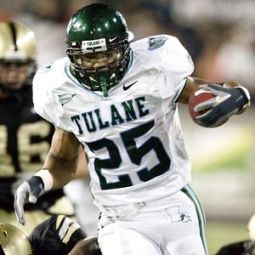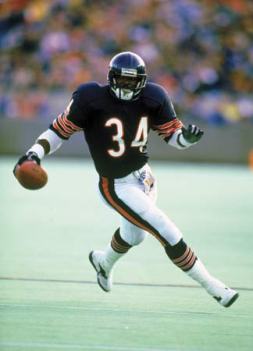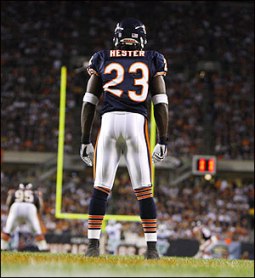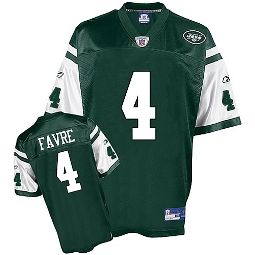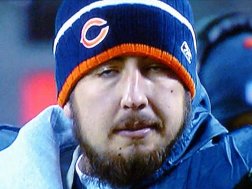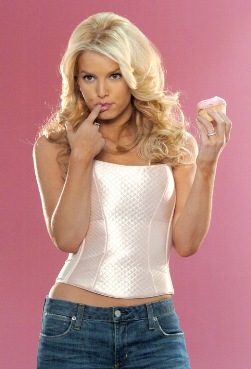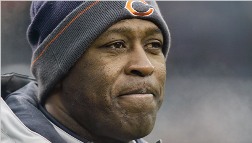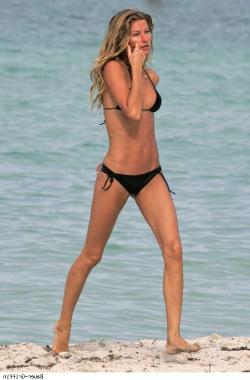 Photos are mostly stream of consciousness... 1) Bear logo, 2) Devin Hester jumping over drug-user Todd Sauerbrun, 3) Matt Forte, 4) Walter, 5) Hester, 6) Rex Grossman, aka "The Loser", 7) NY Jets #4 jersey, 8) Kyle Orton, aka "Neck Beard", 9) Jessica Simpson, 10) Lovie, 11) Giselle
Send me something and I'll add/replace... williamt@williamt.com
Payton34 2008 Fantasy Football
There are 4 sections: the DRAFT, the SEASON, the PLAYOFFS, the HANGOVER.
We're at: football.fantasysports.yahoo.com/league/payton34_football
peace... yow, bill
The PLAYOFFS
Congrats to...
Payton34 2008 Champion
HOFFMAN HILLBILLY
Owner: Jay Cervenka
...
Payton Bowl VI (that's 6 for you non-Romans out there)... the best ever!
PAYTON BOWL VI
HOFFMAN HILLBILLY 79
vs.
Melonville LaRue 74
[boxscore]
The Vegas line has the Larue heavily favored by 8 1/2 points. USA Today has touted the matchup as a "classic battle of good versus evil". The HILLBILLY, the "good", faces a difficult road in facing down the dark forces of a Melonville team that has shown no mercy all year. Stay tuned!
...
The first round of the playoffs is:
Go!
yow, bill
---
The SEASON
Tue Dec 9, 2008
Final regular season standings:
And please enjoy the All-Payton34 team:
Pos
Player
Team
Points
QB
Aa Rogers, gnb
St. Charles Sapphire

149

RB
D Williams, car
not baseball?
146
RB
M Turner, atl
Melonville Larue
140
WR
A Boldin, ari
Naper Hawk Shadow
110
WR
L Fitzgerald, ari
HOFFMAN HILLBILLY
105
R/W
T Jones, nyj
KGG
136
TE
T Gonzalez, kan
Palatine Panther
77
K
S Gostkowski, nwe
R Longwell, min
Naper Hawk Shadow
Lawn Ranger
119
D
Green Bay
Dark Cobra
108
Cudos to Aaron Rogers, with 149 points... 2008 Payton34 MVP!
I know you love fun statistics:
There isn't a single first-round selection in the All-P34 team. The highest drafted player on the list? Larry Fitzgerald... taken by the HILLBILLY in the 2nd round.
All the All-P34 players were drafted though... no free agents.
Our MVP was deftly drafted in the 11th round by the Larue. Rodgers was then, maybe not so deftly, traded by the Larue to the Sapphire on Sep 27. Similarly, the Mini-Burger spent 7th round money for the best kicker in the league, Gostkowski... but inexplicably dropped the kicker on Sep 23, where he was quickly snarfed by the Hawk Shadow.
Don't cry for the Larue... the first-place team socred 973 points, an average of 69.5 points/game. Larue was more than 100 points better than the 2nd-highest scoring team (KGG 869). Incredible!
Last fun stat... the top 4 scoring teams in the league are our 4 playoff teams. Sounds like a plan to me!
peace... yow, bill
---
Thu Sep 4, 2008
Are you ready for some football! Su-weet.
I have had a couple requests (Bobbie, Eric) for some equal time pictures. I guess that Neck Beard and Lovie are not enough beefcake for some out there.
So, in an effort to placate the masses (and not get my ass sued), enjoy: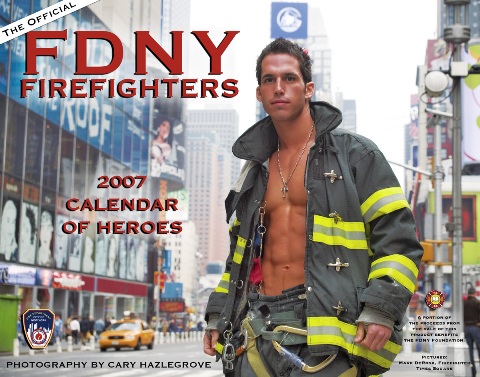 NY Firemen love Bobbie and Eric
And it is the political season...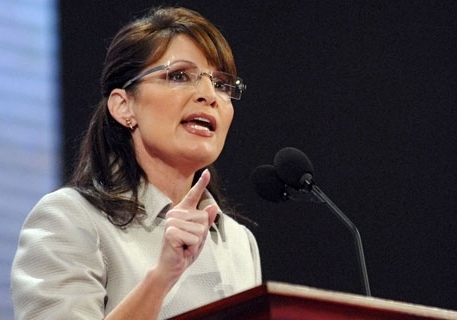 Hot veep!
Vote for the Mini-Burgers!
yow, bill
PS - Thanks, Bobbie. You're killing me over here. He he he!
---
Aug, 2008
The "real" fantasy season starts Thursday night with the Redskin at the Giant.
Hope springs eternal... I hope I don't do auxiliary stats this year.
all the pieces are in place... yow, bill
---
The DRAFT
The draft this year will feature something new. We'll have snacks and beers and pizza afterwards, complete with smack talk and my conversation with the Poap about how we're going to dominate the league (not) again this year.
Oh wait, that's what we do every year. OK, sounds good.
Details
Here are your time-space coordinates:
Where

: Castle BillSkull... 1219 Bonnema Ct in Naperville

When

: Saturday Aug 30, 2:30 pm... the draft starts at 3:00

Why

: Draft your team for the Payton34 2008 fantasy football season

What the F

: Call me if you're whatever: 630-555-3961.
[side note: jeez, this orange is already bugging the crap out of me... my cones, my rods!]
[side note note: never mind... I moved the orange to the right and made it smaller... ah, gray]
Draft order
Draft order is last year's results upside down, with newbies smushed in between the lottery teams and the playoff teams.
Daryl the Lawn Ranger - Lawn Rangers
Jay Grace - Connvicks
Aaron - Palatine
Greg - Hilltopper
Eric the Poap - Melonville
Mark - Plainfield

Any newbies will be inserted here!

More newbies...

Ty or Justin - Cincy
Myles - St. Charles
Chris the Commish - KGG
WilliamT - Naperville
Some notes:
Yes, you can change your team name.
You can see last year's draft on the web site.
We had 14 rounds last year... I expect the same this year.
Draft order is snake... first to last and then last to first. BTW, can we vote on this again? Because it sucks.
Cincy was shared last year by Ty and Justin. I expect each young buck to have his own team this year. We'll give one boy the Cincy franchise and the other will be considered a newbie. We'll determine this the same as the NFL: coin flip. He he.
I hope to have at least 2 newbies (Brad and Kurt) and more if we can swing it.
The fee is $50, unless you're a kid or saddled by NCAA rules in some way.
Email me if you have questions.
Links
I usually give a list of sites with player rankings. I think this section is obsolete. Shit, everyone can do that now. Just hit ESPN or CBS Sportsline or Foxsports or just use the Yahoo rankings in our league. Or, get creative and google "fantasy football" or something.
Draft Results
First off, thanks to everyone for an excellent draft... or as my Hispanic brothers would say, muy drafte excellentamente. Cha.
Some fun draft facts:
I give a special shout out to our NYNY brothers and sisters for doing such a great (re. quick) drafting over the phone. Thanks, Brad and Bobbie and Annabelle.
We played football and frisbee after the draft to sober up and forget about our lousy teams.
We have 4 father/son teams: Bill/Ty, Chris/Justin, Eric/Myles, Daryl/Aaron.
We have 1 girl: Bobbie.
Aaron did a shot with his selection of the Chicago Bears defense in the 6th round... first Bear taken.
Aaron did another shot with each of his last 3 selections: Greg Olsen, Marty Booker and Neck Beard.
Adam Dunn's head bobbled throughout the draft.
Ty frequently proclaimed his happiness and declared that Willie Parker in the 5th round was like buying a motorcycle at Walmart for 25 cents... or something?!?
OK enough already... the draft results:
The draft results, sorted by team, from Yahoo (kinda crappy)... draft_results.htm
And here are my original scribblings...
Why do I create those small image files... sigh. Geezer!
peace... yow, bill
PS - How did Fast Willie Parker fall to the 5th round, anyway?
---
The HANGOVER
Hair of the dog, baby... fantasy baseball!
---
That's all folks.
he he... yow, bill
PS - Alright... en homage to the Poap and America's Team: