Mar 2010
Shout out
Wow. Great draft with a special shout out to:
Our secretary: The Poap

Our newbies: Woodridge Eric and Kevin

The kids Ty, Justin, & Myles: for being cool for 3 hours

Killer Brad: for drafting over the phone... tough tough tough

Trophy Presentation
Of course, we started the draft bowing low to last year's champion (and our better in every way), Chris the Commish, head taskmaster of the KGG Nine. Wanna see? Here are photos of Chris accepting the prestigious LetsPlay3 trophy on behalf of the KGG organization from commissioner Krieger.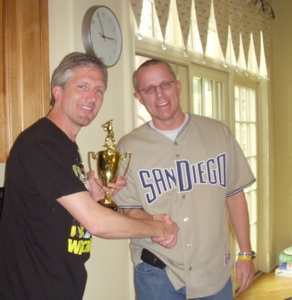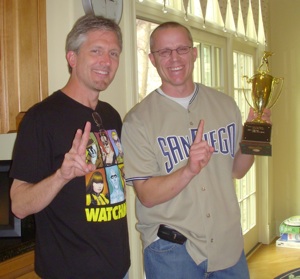 The results
And finally, the results are in!
LetsPlay3 2010 Draft Results (pdf)
peace... yow, bill