Final Standings
Here are the final standings for the 2011 regular season.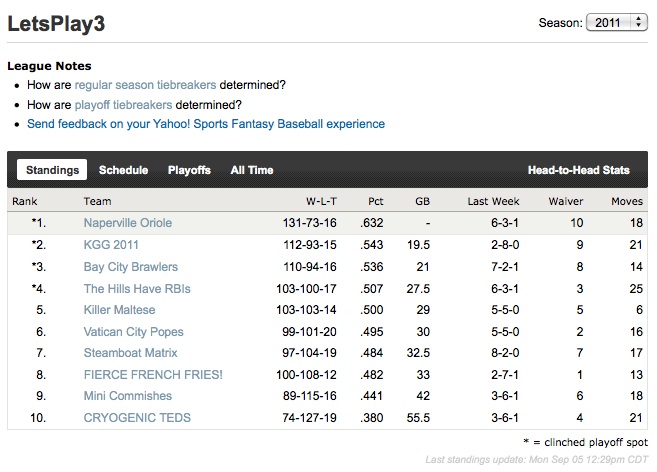 Stats
Every week I copy/paste the game stats from Yahoo to Open Office. Here's that raw data: season_stats.pdf
And every week, I also calculate the standings and a bunch of other fun stats. Go!
play ball... yow, bill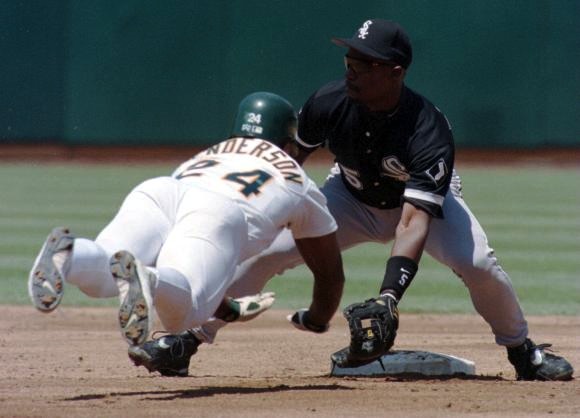 ...
Quiz answer: Lou Brock is 2nd all-time in SB. That's all good, but Rickey ain't worried. He's all alone at the top of the heap, a whopping 468 steals ahead of Lou Brock.
Source: MLB all-time SB leaders