The Naperville Invitational Basketball League (the Nibl) is (well, was) a fantasy basketball league located right here America's heartland, Naperville IL.
---
Nibl Done... medium rare
Young Bill Krieger (Jun 2, 2003)
QOD
Sing along and sustain...............
"I declare
A holiday
Full of sleep
Drift away"
- Radiohead "Sulk"
Nibl Done
The erosion of time and the winds of change have finally shuttered the Nibl.
Bittersweet end? Sure. So be it.
Well, I choose the sweet over the bitter: Dang, that was fun!
Thanks for playing and good luck to all.
nibl... yow, bill
---
If you're a confused newbie, grab some NIBL intro goodness.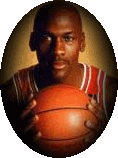 Need all the nitty gritty (yawn), then check out the NIBL Bylaws.

The Nibl lasted 6 cool seasons... here they are:
1998 ~ 1999 ~ Nibl 2K ~ 2001 ~ 2002 ~ 2003
Highest of the high in Nibl lore exist here: